It's premiere week!! Another reason why I love fall, all my favorite shows return :-)
These are all my favorite shows that I never miss an episode of. Well, sometimes I do...but that's why they invented the DVR box! My life is now complete, now that these shows are back. I'm no longer searching for something to watch or sitting at home during a rainy day. I'm busy catching up on missed episodes on my DVR or actually watching the show, if I could be so lucky. If you've never seen any of these shows, you don't know what you're missing!
It all started on Monday with House! I wish he was my doctor :-) He's sarcastic but yet thorough. You can't forget his addiction to Vicodin, but after a recent stunt in rehab, who knows what's going to happen this season. I think that makes it even more exciting.
There's CSI: Miami, my only choice out of the few CSI's that are out there. But once again you have a character that draws you in. Horatio Caine's cheesy one line openers for each episode! Then of course you have the suspense of finding out the killer, but I think that's in every law related television show nowadays. Great show, though...I still watch reruns of it, too!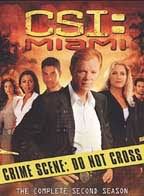 Oh my, does The Biggest Loser outdo themselves each year. With each episode, I think there's not ever a tear falling down my cheek. This season has the most heaviest contestants then year's past, and it even has a tearjerker contestant. A lady who had lost her husband, 2 week old baby and 5 year old daughter in a car crash. But you know, it just makes you think...she's got God on her side because she's moving on with her life and trying to make it better. You should check out Biggest Loser if you've never seen it.
Flipping out....Literally. It's like, no pun intended. You have a guy, Jeff Lewis, who makes a living by flipping houses. Jeff is also very OCD, so flipping out is what he does best too! :-) It's a great show, he gives me a laugh every time I watch.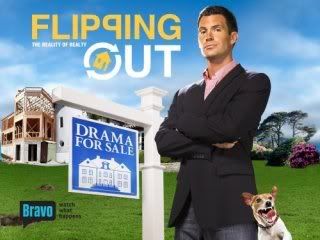 Tyra Tyra Tyra! This year she has outdone herself. She has cast nothing but short girls for this season. As you can tell, the tallest is a mere 5'6". Of course, there's a girl from here, and go figure, she's just representing us all wrong!! It's definitely an interesting season...and so far I can't call out the winner, but then again...I've only done it once or twice before!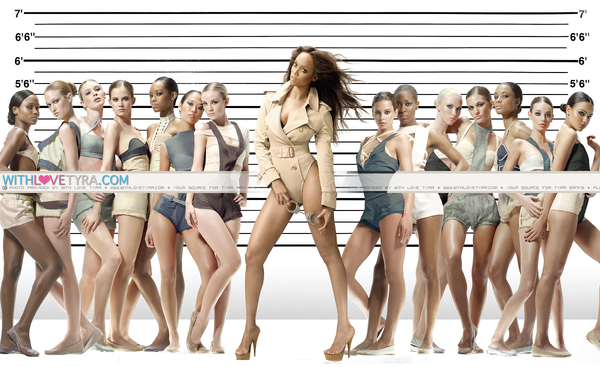 I can't believe SYTYCD is already back, it seems like it just ended. Wait....it did!! Not that I'm complaining or anything, I love this show :-) There are a couple of people I'm already WOW'd by and I can't wait to see more. As of now, they're still in the auditioning phase, which is not only the best time to watch but the funniest, too. It's just like American Idol, you have people with great talent and then you have those that are there making a fool of themselves. But hey, it's always nice to see the sprinkler and lawn mower resurrected!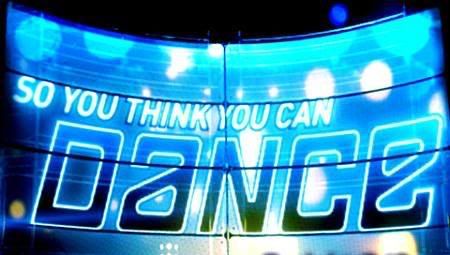 Top Chef, speaks for itself. A show about finding the top chef of the season. I always enjoy watching this show. Not that I'm a good cook, or even a cook...period. It's interesting to see what's out there and how each chef interprets something so delicious, or even totally disgusting, out of the ingredients they're provided. I've been a fan since season 2 :-)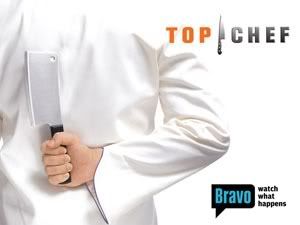 Law & Order SVU, love that show. Along with CSI, I also enjoy watching reruns of SVU. Not only do they have an amazing cast, love Mariska Hargitay, but they always have such good plots that just drag you in. Every once in a while they'll bring in stories that have been heard before, but interpret it in their own way. I'd have to say the vacinations episode they showed last season was definitely an eye opener to me! I will not miss an episode this year. They've even moved to a new night, so don't miss out. "They're protecting Wednesday nights!"

Here you have a spin off of Grey's Anatomy and it's definitely got the potential. It left us left year with a cliffhanger, as well as Greys *go figure*, and I can't wait for it to premiere. Of course, you have the love triangles, disputes, etc that any other show has!


This show is the greatest one made...it's smart, witty, and sad all at the same time. Here you have America Ferrera playing a latina who works for a fashion magazine, in which you automatically know she has no fashion sense. It's a good story all around and I love this show.



AAAAhhhhh, my addiction!! I love love love Grey's Anatomy :-) I mean, it has Patrick Dempsey, whom I've been a fan of ever since Loverboy!! Can't forget Katherine Heigl who I remember in My Father the Hero. Did I say it was an addiction??? who knows, maybe it's my guilty pleasure! Like I said before, they left us with a cliffhanger...well sort of. Everyone pretty much knows the ending and I must say I'm a little disappointed.
However, it will not keep me away, no way Jose!
I've watching Amazing Race ever since it first aired. I think it's on it's 14th season or so. It's a very good reality show! Ordinary people race around the world and get faced with cultural shock, physical and mental challenges, and meet new people. I've always wanted to sign up for this show, but I can't figure out who'd compete with me. Any takers?



A show about a bunch of "pretty" ( i say that lightly) women who live on Wysteria Lane. Of course, you know it's full of gossip, love triangles, murders, etc. A real eye catcher! It's a bummer they killed off Edie :-( but I think this year is going to be the best. They changed it about a year or so ago, they aged the episodes by a good 5-7 years...crazy, I know. I think it's made the show better. I can't wait for the season premiere on Sunday!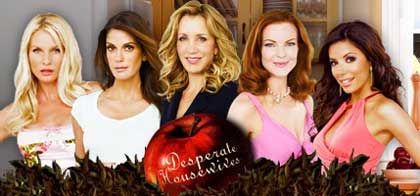 Then you have all these new shows! I can't believe there are so many. Is there really the room for new tv? Have old shows been replaced? Its crazy how many there are. Once again, not complaining...it gives me more to watch. Below are the shows I'm checking out :-)
Accidentally on Purpose, Eastwick, Mercy, Modern Family, Cougar Town, Flash Forward
**Maybe I have no life, it seems like I watch a lot of TV. In reality, I record everything and watch them while my child sleeps. It's my me time...and the best part, I can fast forward through commercials and the boring parts**
Happy Fall everyone!